When they were boys, Sam and Dean Winchester lost their mother to a mysterious and demonic supernatural force. Subsequently, their father raised them to be soldiers. He taught them about the paranormal evil that lives in the dark corners and on the back roads of America ... and he taught them how to kill it. Now, the Winchester brothers crisscross the country in their '67 Chevy Impala, battling every kind of supernatural threat they encounter along the way.
(S013E013) Previous Episode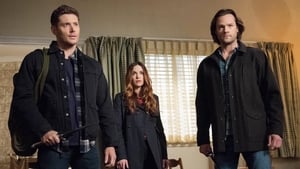 Aired On 2018-02-08
Sam, Dean and Castiel search for Lucifer who, meanwhile, strikes an unlikely deal with a local faith healer named Sister Jo. Asmodeus inches closer to finding Jack.
Next Episode (S013E014)
Airs On 2018-03-01
Jack and Mary manage to escape Michael's clutches and end up finding an ally in "apocalyptic world" Bobby Singer. Meanwhile, Sam, Dean and Castiel continue to search for a way to open a breach, not realizing that one of their own may be working against them and costing them precious time.